There are many definitions of leadership. I have my own, which I created as a leader in business for over 4 decades. My definition will tie directly into the Heart-repreneur® philosophy. I define leadership as moving people to follow a leader toward a mutually beneficial goal.





There are organizations that truly live leadership and meet my definition of the word.

First, let's look at Amazon's leadership principles -
Customer Obsession
Ownership
Invent and Simplify
Are Right, A Lot
Learn and Be Curious
Hire and Develop the Best
Insist on the Highest Standards
Think Big
Bias for Action
Frugality
Earn Trust
Dive Deep
Have Backbone; Disagree and Commit
Deliver Results


Based on Amazon's principles and other companies that I resonate with, I developed these principles for my own business which you can modify for your business.

Heart-repreneur® Leadership Principles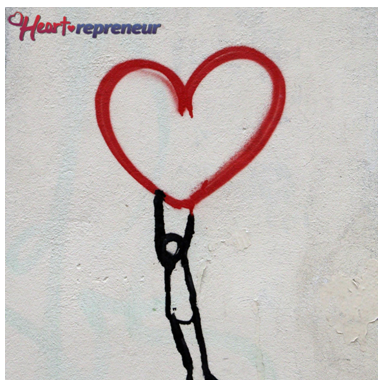 These are the principles of how to do business as a Heart-repreneur®:
A leader is a colleague
A leader mobilizes others toward a goal shared by the leader and their followers
You are a leader if people want to follow you
Leaders use cooperation
Leaders use collectivism
Leaders are inclusionary
Leaders are open communicators
Leadership is built on trust
Leaders deal with direction
Leaders deal with vision and keep the mission in sight
Leaders motivate people to work
Leaders foster mutual respect and build a complementary team
Leaders share responsibility
Leaders have a clear focus that is understood
Leaders select team members that are gifted in needed areas
Leaders provide learning opportunities
Leaders encourage risk taking
Leaders see failures as a refining process
Leaders are flexible
Leaders delegate
Leaders always embody authenticity, transparency, and integrity
Leaders always communicate with team members
Leaders promote a team mentality
Leaders are continuous learners
Leaders are enthusiastic
Leaders exercise physically, emotionally, spiritually and mentally

What can you take from Amazon and from me to develop your own leadership principles?
Terri Levine is the founder of www.Heartrepreneur.com, author of 30 books on sales, marketing, business and coaching and mentor to some of the most successful business owners, featured in The Wall Street Journal, Forbes, Fortune, Redbook, Shape, Self, advisor to General Electric, seen on ABC, NBC, CNN, CNBC, MSNBC, and host of her own TV and radio show. She provides all readers with a free gift to get a ton of qualified leads coming right to them at www.gethotpayingclients.com.